Former Sun CEO says Google didn't need license for Java APIs
Former Sun CEO Jonathan Schwartz took the stand for the defense and corroborated Google's claims.
Published Thu, Apr 26 2012 4:34 PM CDT
|
Updated Tue, Nov 3 2020 12:28 PM CST
Time for another update in the oh so fun battle that is Oracle vs Google. Today former Sun CEO Jonathan Schwartz took the stand as a witness for the defense and proceeded to dispute Oracle's claim and support Google's. He testified that Google did not need a license to use the Java APIs. Oracle contends that Google violated some of its patents around Java and its APIs when producing Android.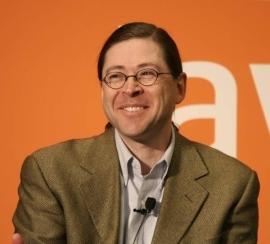 When questioned by the defense about whether Java APIs were considered proprietary code of Sun, he said "No. These are open APIs, and we wanted to bring in more people...we wanted to build the biggest tent and invite as many people as possible." His answers corroborated Eric Schmidt's in that what Google did was and is legal.
"My understanding is that what we were doing was permissible because of the sum of my experiences and interactions I had," Schmidt said. He added that he was "very comfortable that what we were doing was both legally correct and consistent" with the policies of Google and Sun.
Schwartz continued to reiterate that what Google did didn't violate any of Sun's policies or intellectual property. As long as a company didn't call their implementation Java, it was Schwartz's view that they could ship their version without any sort of licensing from Sun. It seems as though this testimony should deal a massive blow to Oracle's case, but it's hard to say how the jurors will see it.
Related Tags