Valve to announce a new title with a "three" in it at E3
Valve are touted to announce a new game with a "three" in it at E3, L4D3, TF3 or HL3? Something else.

Published Mon, Apr 23 2012 8:41 PM CDT
|
Updated Tue, Nov 3 2020 12:28 PM CST
Player Affinity is reporting that a group of users from 4chan have sent an e-mail to Valve boss himself, Gabe Newell, which was very NSFW, but Good Guy Gabe still responded, with quite the tease: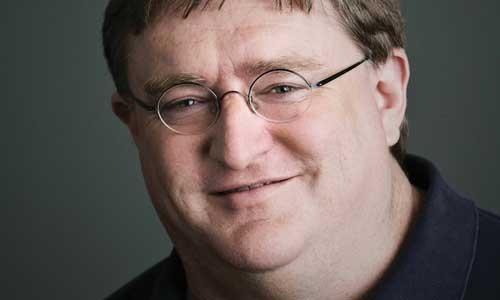 I don't suppose it would ease your wrath if I told you we're announcing all your favorite things at E3 2012?
Some people over at Reddit then sent Gabe an e-mail asking him to elaborate, where he responded:
I can see how the wording caused some confusion there. Yes, we are announcing something with a three in it.
So, if this is all real, and not a troll, we can expect many games with a '3' in it from Valve. Left 4 Dead 3, Team Fortress 3, Portal 3, Half-Life 3, Half-Life 2: Episode 3, just to name a few. Now, let's break it down. Portal 2 only came out this time last year, Team Fortress 2 is now free-to-play and doesn't really require a sequel right now (but it could), Left 4 Dead 2 is still receiving DLC lovin', and Half-Life is really the only game I can see being announced.
Anything else is a tease.
Then we have some more goss, two websites have popped up: atramental-plateau.com, and black-aperture.com. The first site "Atramental-plateau" shows off Half-Life's Black Mesa logo on a black background. The "black-aperture" website shows only ".../3." With this info in-hand, it would point toward either Half-Life 3, or Portal 3.
If I enabled fanboy mode, Half-Life 3 will be announced at E3. The tech junkie in me will want it to be announced side-by-side with Steam Box, and a new control mechanism from Valve, and if I had to look into the faith perspective within myself, it'll arrive mid-2013. Finally, if I had to act like the little kid who loved his Sega Genesis/MegaCD/N64, and all the old-school games that have come and gone, we'll receive it in the holiday season this year.
One can dream, right?
Related Tags