The Pirate Bay uses its wide reach for good: Promotes independent artists
The Pirate Bay helps independent artists share their free creations with the masses.
Published
1 minute & 49 seconds read time
Dubbed 'The Promo Bay', The Pirate Bay would like to help promote your cool music, video, comedic skill, or other talent provided you allow free, easy access to the material that is being promoted. Submissions are thrown into a pool and occasionally one is picked to have their image replace the default Pirate Bay logo and be linked to the page of their choosing.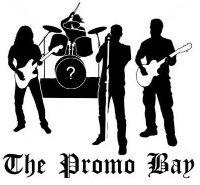 The Promo Bay has a few rules, however.
In the form below, include a full adress to your front page image suggestion with the maximum measures 500x400 (width x height). Please host it at BayImg. No obscene ugly crap please. People from all over the world visits us; kids, you and really really old people.

Write a number of 3 countries maximum where you want your doodle to be seen. Choosing smaller countries might improve your odds, since one can assume that big countries will be chosen more often. If we find your stuff mind blowing we might post it worldwide...

Links to racist or other hateful propaganda will be ignored. This site is and will always be about discovering culture from all over the world.

Paste a link from your website, bandcamp, torrent, soundcloud, youtube, myspace(does anyone still use that crap?). This is where we will direct the people who click on your submitted front page logo.

On your site, you must have your songs or movie or whatever available for download, streaming or such. Please try to sell cd's, shirts or funny hats if you want to, but not only. This is not just about making you rich.

Please offer easy access to your material. No "like us to be able to listen" on facebook. Don't lead your visitors into a maze. Just offer a simple and easy play button for whatever you have.

No Mr Hetfield. We will not doodle your Lulutallica project. Stop calling us!
Originally they planned to release only a few submissions a year, but after 5000 people submitted applications to be promoted, the plans changed. "Thus far we've done 14 regular campaigns in 3 countries each and 8 worldwide promotions," Pirate Bay's Winston told TorrentFreak. "When we started the project the plan was to do a few worldwide promotions a year, but the submissions have been too good. So now we're gonna do the worldwide promos every weekend and some regulars every now and then."
"We're one of the worlds top 60 sites in the Internet. This brings us a responsibility to use the site to do something good. When I think about it, it's insane that all the other top 100 sites only blast ads and self-centered stuff on their front pages. "
Related Tags