The debut trailer for Dishonored is out, and for those of you who haven't heard about it (like me until just now) it's a new first-person stealth action game from Arkane Studios and Bethesda Softworks. Dishonored casts you as a supernatural assassin driven by revenge. Sounds good, doesn't it?
Bethesda and Arkane Studios explain Dishonored as:
Dishonored casts you as a supernatural assassin driven by revenge. You are the once-trusted bodyguard of the beloved Empress. Framed for her murder, you become an infamous assassin, known only by the disturbing mask that has become your calling card. In a time of uncertainty, when the city is being besieged by plague and ruled by an oppressive government armed with strange technologies, dark forces conspire to bestow upon you abilities beyond those of any common man.
Dishonored features a creative, and flexible combat system where you can combine many supernatural abilities, as well as weapons and unusual gadgets to take our your foes. You can go after your enemies under the cover of darkness, or go head-on with weapons drawn. The outcome of each missions plays out based on the choices you make throughout the game.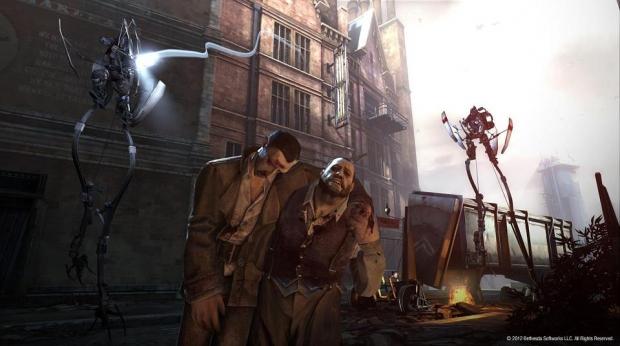 The debut trailer looks quite impressive, and a fun fact you might be interested in. The world looks similar to something else, doesn't it? That's because the guy who did the art for City 17 in Half-Life 2, was the guy behind this. Cool, huh?