Meizu is finally releasing details on their next smartphone, the MX Quad-core. The device sports a Cortex-A9-based, 32nm HKMG (High-K Metal Gate) quad-core Samsung Exynos chip, but we don't have any details on clock speed, or RAM. Engadget thinks it'll be the Exynos 4412 that ramps right up to 1.5GHz.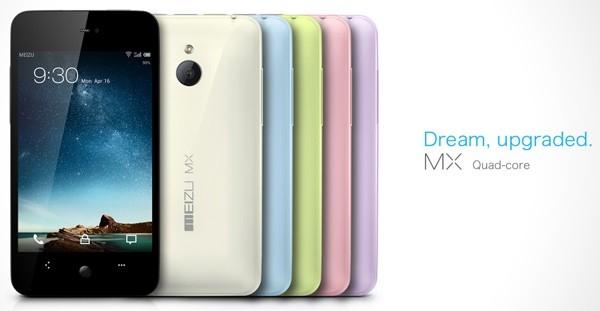 Meizu goes as far as to say that the MX Quad-core will save up to 20-percent of CPU power consumption when compared to its dual-core counterpart. Battery-wise, we're looking at it being bumped from 1,600mAh to 1,700mAh. The back covers can also be changed, with one of the five optional colors shown in the picture above.
MX Quad-core will sport a Meizu-customized Ice Cream Sandwich OS (Flyme OS), although the company did promise to simultaneously release a vanilla ROM-based handset, but we shall see. FIlling out the specs is a 4-inch 960x640-pixel ASV display, an 8-megapixel BSI camera, and it'll come standard with 32GB at the same price as the current 16GB MX, something quite good from Meizu.
We should expect the smartphone to drop in June with the unsubsidized MX Quad-core starting from ¥2,999 (US$480) in China and HK$3,099 (US$400) in Hong Kong, but there will also be a 64GB version that will be priced at ¥3,999 (US$635) and HK$4,099 (US$530), respectively.
Now that Meizu has a quad-core Exynos chip, will Samsung launch their GALAXY S III with the same one? Something better perhaps?