Crysis 3 is officially announced, coming Spring 2013
Crysis 3 to be released next spring. Set in an urban jungle, it features new weapons.
Published
1 minute & 8 seconds read time
It seems like the creators of the eye-candy that is Crysis have caved, at least somewhat, to demands that the series return to the jungle for this third installment. Instead of returning to the jungle, they have turned New York City into 7 unique environments dubbed the "7 Wonders." From raging rivers to urban rain forest, this new game is sure to have some incredible eye-candy, that is if your computer can run it!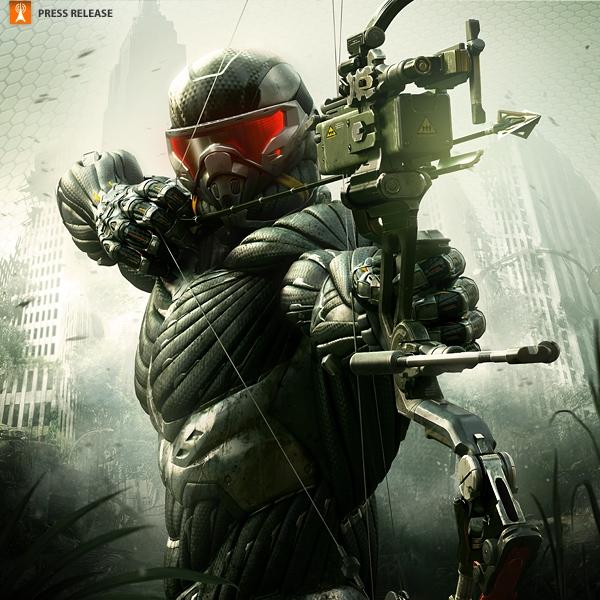 Due to the new environments, new weapons have been developed. Prophet, the protagonist of the series, will be equipped with a lethal composite bow, an enhanced Nanosuit and devastating alien tech. An excerpt from the announcement of the game:
Players take on the role of 'Prophet' as he returns to New York, only to discover that the city has been encased in a Nanodome created by the corrupt Cell Corporation. The New York City Liberty Dome is a veritable urban rainforest teeming with overgrown trees, dense swamplands and raging rivers. Within the Liberty Dome, seven distinct and treacherous environments become known as the Seven Wonders. This dangerous new world demands advanced weapons and tactics. Prophet will utilize a lethal composite bow, an enhanced Nanosuit and devastating alien tech to become the deadliest hunter on the planet.
The game is set to be a cross platform release meaning that it will be available on PC, Xbox 360, and PlayStation 3 when it releases next spring. Additionally, Crytek and EA are offering "early multiplayer unlocks" to people who pre-order the game. The official press release has more detail about these unlocks. For more screenshot eye-candy, take a look at the official Crysis website. The site is also promising a video trailer in "7 days."
Related Tags