If you are planning on buying a new CPU from Intel's upcoming line of Ivy Bridge processors, you will be happy to hear the news that's come out today. Intel has dropped channel pricing on the chips by an average of $7-8. Channel pricing isn't directly related to retail pricing, but usually if the channel price falls, the retail price falls as well.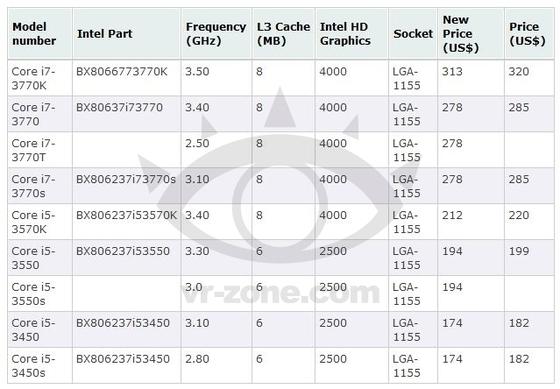 There is no promise that the retail price will drop by as much as the channel price has, but it certainly should drop some. Whatever you do, don't go pre-ordering these chips because they are charging quite the premium right now. The top CPU, the i7-3770K, sees a $19 decrease from the expected price of $332.
The price drops are less as you move down the list, but savings are savings, are they not? I've never really seen a company drop prices before a launch quite like this, especially when they have a pretty big dominance in the market. Hopefully Intel will finally make up its mind regarding Ivy Bridge and just get the launch over.