US Government objects to Megaupload hiring top law firm
US Government objects to Megaupload's choice of legal team.
Published
1 minute & 5 seconds read time
In an interesting turn of events, the US Government has filed papers objecting to Megaupload's legal firm choice. Last week, it became known that Megaupload had retained the services of Andrew Schapiro. Schapiro is the same lawyer who led YouTube to a summary judgment in its copyright trial against Viacom.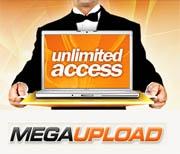 According to TorrentFreak: "In a new court filing the US government complains that Schapiro's past record in copyright cases, and that of Quinn Emanuel as a whole, present a series of conflicts of interest." Mainly, the government is concerned about a possible conflict with YouTube. Their legal battles against Viacom are back on, and they are also listed as a victim and possible witness against Megaupload.
The government says that Schapiro can't have an interest in both cases. Additionally, Schaprio or the law firm he works for has represented many of the companies that could possibly be called as witnesses against Megaupload. These companies include Google, Disney, Fox, Time Warner, Warner Bros., HBO, and various software companies.
"It is unclear how Quinn Emanuel intends to zealously represent defendants Megaupload Limited and Kim Dotcom while also protecting confidential attorney-client information gained in the course of representing other clients [...] particularly where those clients' interests are directly opposed to those of the defendants," the government writes.
"The possibility of a conflict of interest raised by Quinn Emanuel's proposed representation of Megaupload Limited and Kim Dotcom is not limited to mere subject matter. The assets seized by the government from defendants may eventually be restored to victims - including possibly the current and former Quinn Emanuel clients listed above - as restitution," the government adds.
Related Tags