Best Buy CEO resigns: Struggling retailer begins searching for a savior
Best Buy's CEO has resigned from the company.
Published
1 minute & 11 seconds read time
Best Buy has been heading down hill for a while now, and now their CEO has jumped ship. Besides, who better to know how the company is doing and when to get out than the CEO? This announcement by Best Buy comes on the heels of the announcement of the big losses suffered over the past few months and the plans to close 50 stores across the US.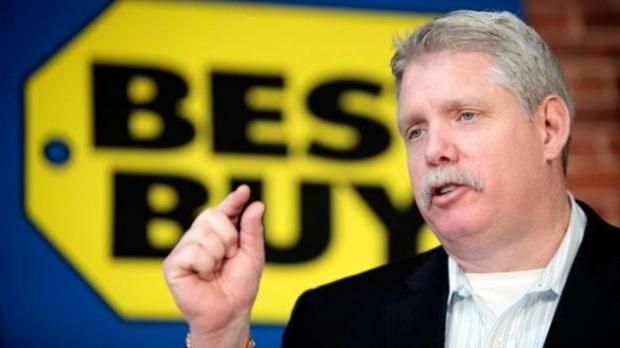 Best Buy's press release states that there were "no disagreements between between Mr. Dunn and the company on any matter relating to operations, financial controls, policies, or procedures." Curiously enough, however, it was still a "mutual" decision that the CEO and company part ways. Director G Mike Mikan has been named interim CEO.
"I have enjoyed every one of my 28 years with this company, and I leave it today in position for a strong future. I am proud of my fellow employees and I wish them the best," said Dunn.
"We thank Brian Dunn for his many years of service to the company and wish him well in his next endeavors," said Schulze. "As we move forward, we are very pleased to have a strong leader with Mike Mikan's credentials as interim CEO."
"The Best Buy team and I will be extremely focused on successfully managing this period of transition. I want to assure our employees, customers and other key stakeholders that we will work together to achieve our company's growth and profitability goals," said Mikan.
It will be interesting to see how Best Buy recovers from this and where they might be headed with a new CEO at the helm of the ship. It's unclear who might be picked or even who might want the job. Let's just hope it's someone who puts the customer first!
Related Tags