AMD Radeon HD 7970 owner? Lover of overclocking? Been waiting for a waterblock? Well, Swiftech may just have the product for you. Swiftech have released the Komodo HD7970 waterblock for AMD's Radeon HD 7970 GPU.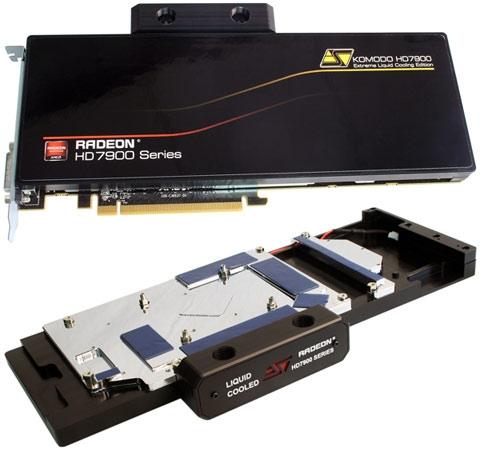 The waterblock covers the full-length of the card to protect its fragile components, and features an enhanced thermal design, illuminated bridge, and a comprehensive packaging including a single-slot PCI bracket and back-plate, which makes the Komodo HD7970 the most sophisticated full-cover waterblock offered by Swiftech to date.
It doesn't stop there though, there are also companion accessories on offer, where you can grab optional CrossFireX bridges and adjustable connectors for multiple card configurations. Gabrian Rouchon, Swiftech's Chairman & CTA says:
We took our sweet time to release this product, but in the end I think the result was worth the wait!