Apple could be the world's first $1 trillion company
Apple could soon be worth $1 trillion, that's $1,000,000,000,000, in other words: lots of zeros

Published Tue, Apr 10 2012 6:22 AM CDT
|
Updated Tue, Nov 3 2020 12:29 PM CST
Apple are definitely on their way toward quite an amazing milestone: becoming the world's first $1 trillion company, according to a Wall Street analyst. Brian White from Topeka Capital Markets recently predicted that Apple stock would push past the $1,000 per share barrier in the next twelve months, which would tip the company very close to the $1 trillion mark.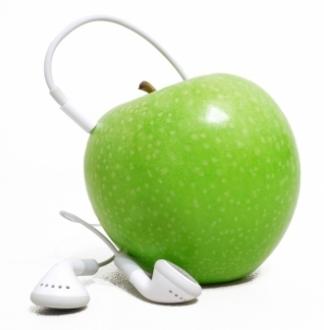 Apple stock has been quite popular over the last few years, with no signs of it stopping. Share prices topped Google's for the first time last week, a milestone that the late Steve Jobs was rumored to be working toward. How could Apple hit $1,000 in share value? Well, it's not that hard at all, really.
Apple's new iPhone could really boost their value, a new iPad that smashes the previous third-gen iPad, iOS 6.0, new MacBooks, iMacs, they're all coming this year alone. On top of this, Apple is opening up in the Chinese market, which is until now, nearly untapped for Apple. It's a huge market, and sure to boost their share prices considerably as iDevices start flooding into the hands of China-based customers.
Next year should see the release of an iTV, with television being a gigantic market in itself, if Apple could do something... magical... or revolutionary... in television, this would surely catapult them past $1,000 per share, and even inching over the $1 trillion value milestone.
Related Tags