RumorTT: Wii U may retail for $300
Rumor: The Nintendo Wii U is expected to launch at $300.
Published
1 minute & 9 seconds read time
Nintendo is beating everybody to the next generation console with their Wii U. They have been trying to cut costs in production in order to be more profitable, but also have a low price in order to garner to a wider range of gamers. Even though it may not sport the greatest graphics, the innovative controls that Nintendo brings to the table wins over customers.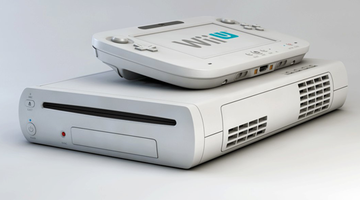 With all of this cost cutting pretty close to said and done, a Canadian media outlet is claiming to have spoken to sources close to the manufacturing of the new unit. They report that the total cost to build is somewhere in the neighborhood of $180 with $50 of that going to the new tablet controller that is being introduced with it.
The reports sources go into more detail. "Nintendo chose an economical GPU and CPU that could keep up with the performance of today's current consoles, but keep hardware costs down to maximize profits. Nintendo got a bargain price on the custom GPU and CPU that the Wii U uses. There is a bigger focus on downloadable content, applications, video content, digital distribution, and services to create a stream of revenue. Investors will be ecstatic with the news."
The rumored launch price is around $300. This would allow both the shops selling it and Nintendo to make some profit. However, there is some fear about this launch price. Microsoft would easily be able to undercut it with an Xbox 360 bundled with a Kinect. Industry analyst Michael Pachter believes "[The Wii U is] gonna launch at $249; because it has to. They're dead if they launch at $259, I think they're toast then." Everything should become more clear at the next E3 when Nintendo will announce launch plans.
Related Tags