Gigabyte have come along way over the years. Gone are the years of motherboard manufacturers not endorsing overclocking, to employing, listening and catering to the entire enthusiast and overclocking market. It's a great move, and I applaud Gigabyte for doing so.
The latest news comes from Taiwanese power user "Coolaler" who has smashed Gigabyte's previous memory overclocking record with his Gigabyte Z77X-UD5H motherboard. He pushed his memory up to an insane 1530MHz (which is 3060MHz in dual-channel) with 4 DIMMs.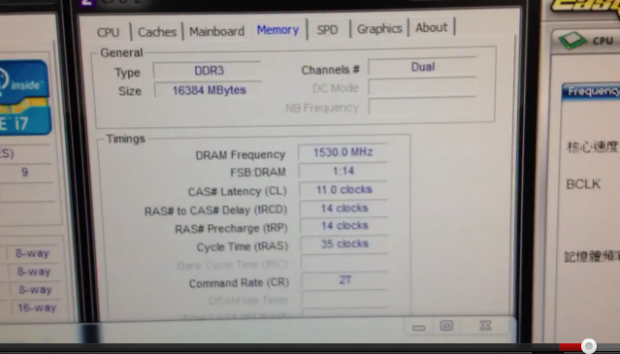 I will add that it's not too hard to hit high overclock results on 1 or 2 DIMMs, but 4 DIMMs? That's another challenge altogether. Nice work, Coolaler!