Intel's Ivy Bridge notebook chips have been tested, and have shown up with some impressive results. Bulgaria's Laptop.bg was given a reference notebook with an unreleased 2.3GHz Core i7-3610QM which has shown some serious power over the current 2.2GHz Core i7-2670QM.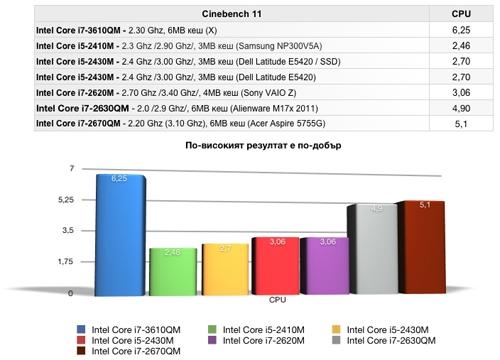 For the CPU tests in Cinebench 10 and 11, the performance increase was eight and 22-percent, respectively. Photoshop didn't show the same improvements, but that could be because it was wanting some of that graphical power for some of its filter. The upgraded HD 4000-series graphics still isn't enough to keep up in current games, but this is an integrated solution, so it's to be expected, for now.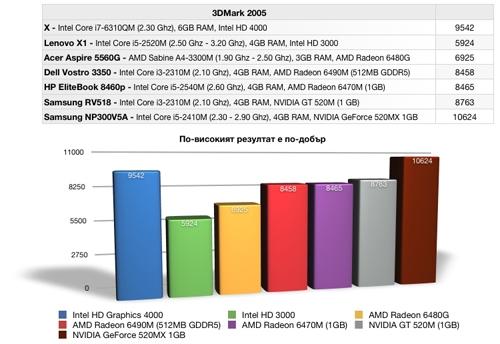 Gaming wasn't too bad on the HD 4000, details needed to be dropped, but that still doesn't put the HD 4000 in the box of "it can't run games", because it can. Just not amazingly well. Intel is expected to launch their first Ivy Bridge-based CPUs on April 29, with all first mobile processors to be the quad-core Core i7 models, and should hit mid- to large-size notebooks, including Apple's MacBook Pro or Dell's XPS15.