Google and green, it goes hand-in-hand and their next data center will be built with energy savings in mind. Google have previously been good at this with other data centers that are energy-efficient and green. Their latest data center to be built in Taiwan will use thermal energy storage.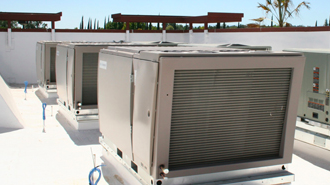 Thermal energy storage systems commonly use chilled liquid or ice to act as a thermal battery, enabling a data center operator to run air conditioning at night (when rates are obviously cheaper) and during the day, pump the chilled liquid around the facility for cooling.
Increasing electricity rates in Taiwan will be a big reason for Google to tap the thermal storage solution, where they can skip the peak power rates at night and just use liquid or ice as its also cleaner, and a longer lasting way to store energy rather than using batteries. A Google exec has cited the the increasing electricity rates in Taiwan is a reason for building the new system, and also notes that the new Taiwan-based data center will use 50-percent less energy than typical facilities.
Google is planning on spending $700 million on three new data centers in Taiwan, which will be the the company's third data center cluster in Asia, after their first two stops for construction in Hong Kong and Singapore. This will be the first time that Google have used thermal energy storage systems for a data center.