Army testing robots inspired by sand fleas, roaches
The Army is testing two new robots which will be deployed to Afghanistan after testing.
Published Wed, Mar 28 2012 4:14 PM CDT
|
Updated Tue, Nov 3 2020 12:29 PM CST
The US Army shows no signs in stopping its demand for robots, even in the 10-year old conflict. The two new robots that the Army are currently testing will join the over 2,000 robots that are already employed by the Army for bomb disposal, classified ops, and for security checkpoints. Boston Dynamics, creator of the cool BigDog bot and others, is the creator for these two new robots.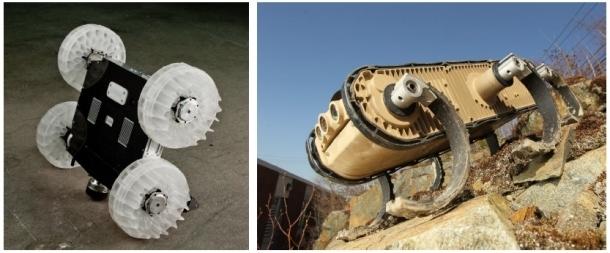 Both were developed with funding from the Army's Rapid Equipping Force. They are now undergoing testing at the Army Test and Evaluation Command to pass safety and reliability assessments. The first type is the RHex which is a six-legged, 30-pound crawling bot inspired by cockroaches. It wiggles around through mud, streams, and rocky terrain, going up to six hours on a battery charge. The bot can be controlled by remote up to 650 yards away and can manage stairs, slopes, and even swim underwater.
The Sand Flea is the other bot being developed, and it is capable of jumping up to 30 feet into the air. It weighs 11 pounds and is able to jump 25 times on a single charge of its carbon dioxide bottle. This allows it to jump over walls or onto roofs of buildings. In flight, it's able to stay stable due to a gyro stabilization system.
Related Tags