Foxconn could possibly shift new iPhone production to northern China
Foxconn's Taiyuan plant on strike, new iPhone production could be moved to northern China.

Published Mon, Mar 26 2012 3:31 AM CDT
|
Updated Tue, Nov 3 2020 12:29 PM CST
New iPhone (will that be the new name?) development is of course under way, but a massive part of this is the actual production of the smartphone itself. Foxconn are key partners to Apple, but right now, Foxconn's northern plant in Taiyuan, which is in China's northern Shanxi province, may become both a key hub of the new iPhone, as well as a flashpoint for working condition issues.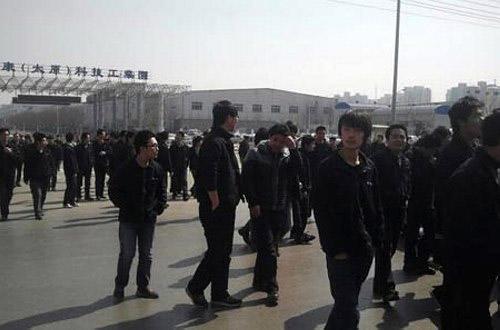 The China Times reports that the factory was facing a "huge" shortage of workers, to the tune of 20,000 of them, as it got ready for the new iPhone. It is being reported that they would be in charge of producing as many as 85-percent of total orders, or close to 57 million new iPhones. So, we'd be talking about just under a year of stock for one single model.
The problems with the workers apparently stem from Foxconn allegedly promising to raise pay packets for everyone, but then only delivered their promises to mid- and upper-tier workers, which of course, pissed off some employees, rightfully so, too. The raises supposedly reduce the requirement to work overtime in order to get a decent pay, but the managers have been pushing an all-or-nothing attitude toward overtime. Either you work insane amounts of overtime, or you get offered no overtime at all.
If production of the new iPhone was changed to northern China, it would be a big change for an Apple product. To this day, they have predominately been made in southern China, whether it be at Foxconn's main factories in Shenzhen or nearby facilities from Pegatron.
Related Tags