Apple pass RIM's smartphone sales in Canada, RIM's own hometown
RIM gets overtaken by Apple for smartphone sales in Canada, RIM's own turf.

Published Mon, Mar 26 2012 2:37 AM CDT
|
Updated Tue, Nov 3 2020 12:29 PM CST
Research in Motion were born in Canada, and have enjoyed Canadian's being loyal to RIM, but this has just begun to stop. In 2011, RIM shipped 2.08 million BlackBerry smartphones, versus the 2.85 million iPhones that Apple sold. Rewind another twelve months into 2010, and we have RIM selling over 500,000 more units than Apple did in Canada.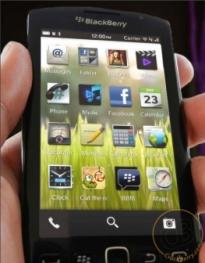 If we go back a bit further to 2008, RIM sold 500-percent more BlackBerry phones than Apple did iPhones. But, we all know that the iPhone has grown in popularity immensely, and Canadian's just don't want to continue being blindly loyal. Bloomberg notes that Canada-based sales make up roughly 7-percent of RIM's total revenue.
RIM has enjoyed local support in Canada, which would hurt them considerably seeing Apple overtake them on their home ground. Alfred DuPut from research firm Interbrand says that this is due to RIM not investing enough in promoting their devices once the iPhone shipped. If you ask me, it's because Apple have a totally contained system, with hipsters wanting them, grandmas wanting them, great marketing, they just 'work', and are simple enough that a 5-year-old could use it.
I really don't think it has anything to do with RIM not pushing their devices. Apple have far too much penetration into not only the market, but society. It will really only be Google or Microsoft who can shoot Apple in the knee with an arrow. Unless, RIM were to bring out something truly revolutionary, like the first iPhone was.
Related Tags