XBMC 11.0 'Eden' is here
XBMC 11.0 Eden is here, includes a bunch of new features.

Published Sun, Mar 25 2012 10:29 PM CDT
|
Updated Wed, Mar 10 2021 1:19 PM CST
Popular HTPC software suite, XMBC, has hit version 11.0 and is now available for download. The new version sports, according to XMBC's website:
Addon Rollbacks, vast improvements in Confluence (the default skin), massive speed increases via features like Dirty-region rendering and the new JPEG decoder, a simpler, better library, movie set scraping, additional protocol handling, better networking support, better handling of unencrypted BluRay content and structures, adjustable display refresh rate in OSX (to match the already available feature in Windows and Linux), AirPlay support, an upgraded weather service with geoip lookup, and much, much more.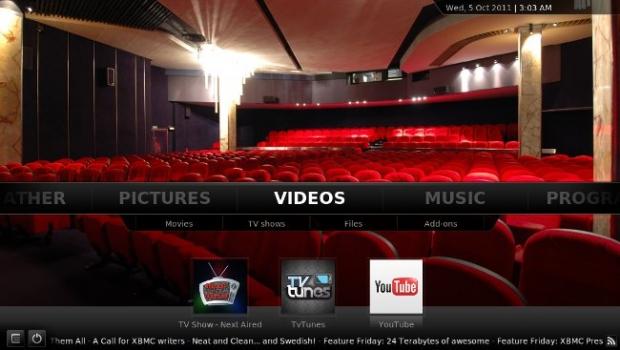 Just a little bit of an upgrade, wouldn't you say? On top of that, the team have also increased the hardware support of XBMC, too. Eden now marks the first in-sync stable release for the Apple TV2, iPad, and other iOS-based devices. The team have also said to have improved the method they use for input, including "heavily upgrading JSON-RPC support" which makes remote control support much simpler in Windows, reportedly.
XMBC 11.0 Eden is available now for Windows, Linux, OSX and iOS. Download it here.
Related Tags