A little birdy sent me an e-mail late last night with some pretty amazing contents: 3GHz memory barrier, smashed. The following goodies were used: Intel Core i7 3770K processor, GIGABYTE Z77X-UD5H and some G.Skill memory, in particular, the F3-2666CL10-4GBZHD kit.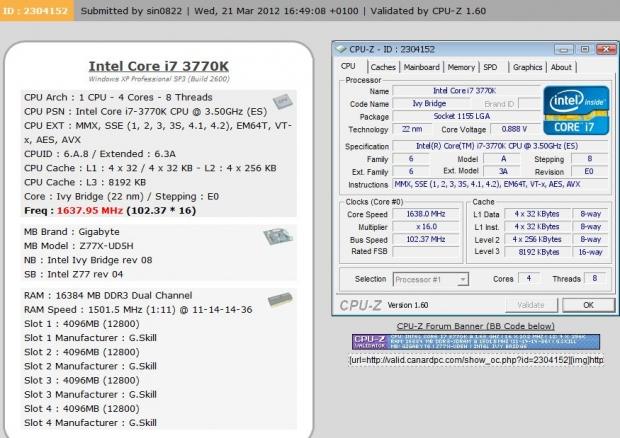 The achievement is quite amazing, and there should be some proud people here. First up, the person behind the overclock: sin0822. Secondly, GIGABYTE for their motherboard allowing this, and thirdly, G.Skill for some insanely overclockable memory. The exact speed hit on the memory was 1501.5MHz, just over the 3GHz barrier.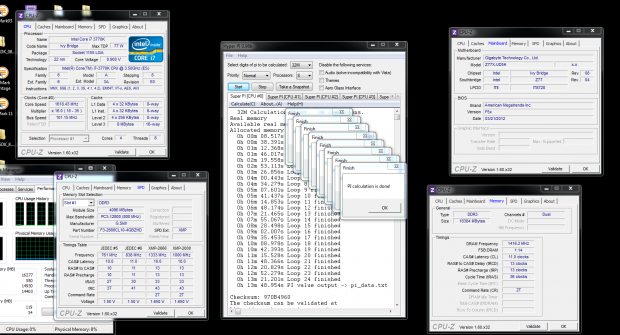 Insane results! sin0822 - you should be very happy with yourself right now. I dub thee with the TT Hero of the Day award. If I had awards, I'd send you one. 3GHz on RAM! WOW!