Apple have a very delicious kitty of nearly $100 billion in cash reserves right now, with $97.6 billion to be precise. Come 9AM Eastern on Monday, March 19, CEO Tim Cook as well as CFO Peter Oppenheimer will discuss the "outcome of the Company's discussions".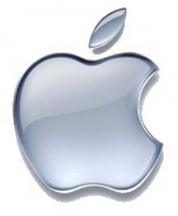 Apple will offer this discussion as a phone call and as a live stream with replays available for two weeks afterwards. Apple have actively been discussing what they should do with their cash reserves, where other companies would spend it, or acquire other smaller companies, or start-ups, Apple have just been saving, saving, saving.
Investment analysts have complained more than once that Apple should offer a dividend payout to shareholders despite the stock being the largest in the world, as well as one of the fastest growing, too. Apple have always been careful of its spending, which is at least attributed to the late Steve Jobs. Most believed that Jobs had recognized what happened to Apple previously in his absence from the company, and used it as a sign to build a cash reserve in the event of an unforeseen circumstance such as a sharp market drop, economic crisis, or something along those lines.
But, would he have not gotten to $20, maybe $30 billion and realised it was enough of a reserve? Where do you stop when you're once of the most influential businesses in the world? I guess we'll find out in just a few hours time.