Apple aren't wasting any time with this event and not boring us with facts and figures. We already saw that the new iPad will get Retina Display, but it will also get 4G LTE high-speed internet access.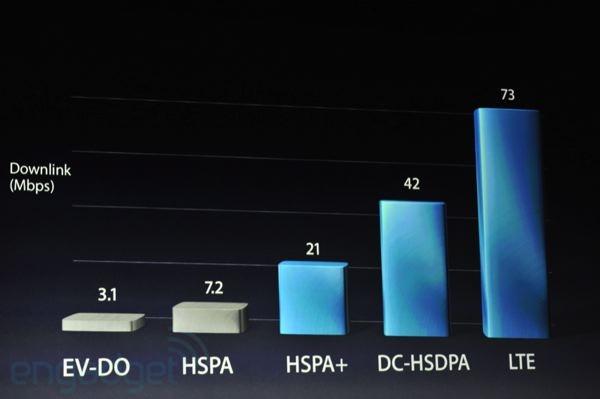 For comparison, the iPad 2 has 3.1Mbps on EV-DO and 7.2 Mbps on HSPA and the new iPad will get 21Mbps on HSPA+, 42Mbps on HSDPA and a massive 73Mbps on supported LTE networks. According to Engadget, Verizon, Rogers, Bell, Telus and AT&T will be the LTE partners.
In addition the new iPad can be a personal hotspot like the iPhone 4, but it will still depend on if your carrier supports it or not.