GDC 2012: EA have just announced that SimCity will be named, well, SimCity. No numbers, no space, just SimCity. It's being made by Maxis, and is a PC-exclusive. Yes, you read those words right: PC-exclusive. EA/Maxis have thrown a trailer into the lions pit, aka, the Internet, and boy is it exciting me.
Maxis' goal is to create a vision o the game that includes more choice, while simultaneously making the game the most playful and most responsive one in the series. The game will be in 3D, and will offer online components, but the emphasis of this full announcement is on how much the spirit of the original games are to them, which is great.
Maxis stressed that everything you see in the game, is there for a reason, with greater emphasis on detail, and a greater impact from your sim-building decisions. You'll be able to interact with the cities of your friends, and for example, if your city pollutes, you could lower the air quality in your neighboring cities. SimCity also sports roads like I like my women: curvy. A city is not built on a grid, and now we have curvy roads, finally.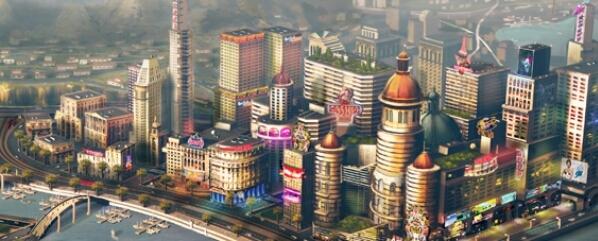 The trailer shows off some jam-packed cities, filled with superb microscopic detail. What excites me the most is that it's a PC-exclusive, in a console-dominated gaming world. EA will most likely milk SimCity closer to launch, with Facebook, iPhone and other socially-made games. But this is a PC game, being made for PC. Excitement is reaching untold heights right now, people.