Gigabyte's G1 series of gaming motherboards have shared their fair share of success in the ATX or XL-ATX form factor, but it seems Gigabyte want to continue this success and launched a much-requested mATX model with the G1.Sniper M3.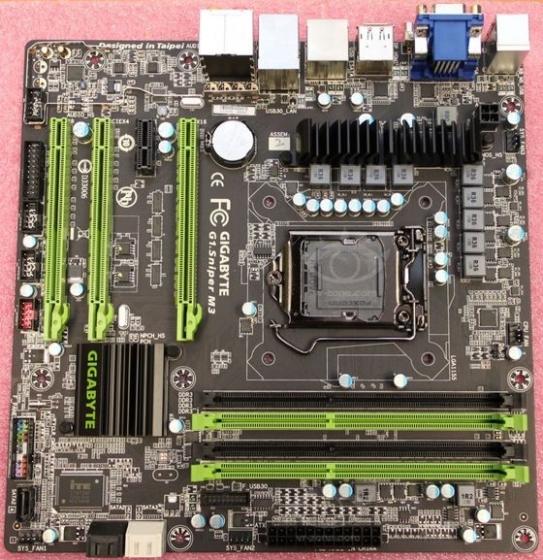 The Gigabyte G1.Sniper M3 shares some of its features with the G1.Sniper 3, but is found in an mATX form factor, where some compromises had to be made. The G1.Sniper M3 sports two PCI-Express 3.0 slots, but both slots would run in x8 mode when populated. It also sports one x16 PCI-Express 2.0 slot, but only has four lanes connected via the chipset, on top of this, we also have a single x1 PCI-Express 2.0 slot.
The G1.Sniper M3 only includes two SATA 6Gbps ports, with three SATA 3Gbps ports to back it up. Considering this is an mATX board, one would only be using a small form factor-based case, which would have limited HDD capacity anyway. It does sport the G1. Sniper 3's same Creative Sound Core3D, too, but with a changed design. VR-Zone have spotted that there are empty spaces where the additional audio-grade capacitors seem to be missing. What will go there, or not go there, is not currently known.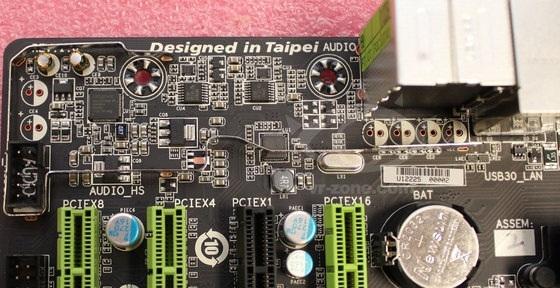 No Killer NIC is on the G1.Sniper M3, instead, we have an Intel-based Ethernet controller being used. The board doesn't seem to be hitting a home-run, which is a bit strange for the G1 series boards. We should have a review on one as soon as this smaller bad boy hits the shelves.