Intel confirms Ivy Bridge delay, can't build a bridge to get over it
Intel confirms delay of Ivy Bridge, will ship "eight-to-ten weeks" later than initially planned.

Published Mon, Feb 27 2012 11:35 PM CST
|
Updated Tue, Nov 3 2020 12:29 PM CST
Intel have confirmed that their next-generation, 22nm-fabbed Ivy Bridge chips will go on sale eight-to-ten weeks later than they had originally planned, according to Executive Vice-President of Intel, and chairman of Intel China, Sean Maloney.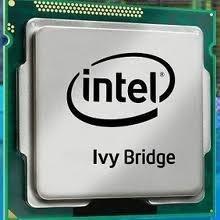 Maloney talked about the delay in his first interview to discuss Intel's business in China, where he told the Financial Times that the start of sales that sport Ivy Bridge had been pushed back from April, where he says "I think maybe it's June now". First off you "think", Sean? How can you not know this?
Maloney said the adjustment was due to problems with the manufacturing process, and also stated that the global launch of the new Intel-powered smartphones would follow the launch of other global launches this year. An Intel-powered Lenovo-based phone would become available in other countries four to five months after it's initial launch in China. Maloney also denied reports that Ivy Bridge was pushed back due to the over-stocked inventories of Sandy Bridge-based notebooks, citing manufacturing process issues.
Related Tags