The smartphone industry is one of the toughest to stand out in, and HTC hope to stand proud with their latest and greatest handset, One. HTC CEO Peter Chou, said in an event in Barcelona: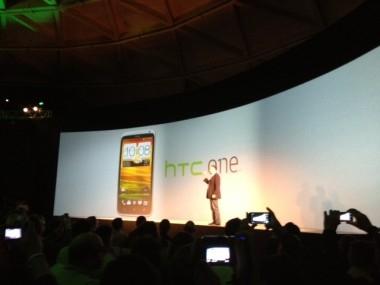 You want a phone that is sleek and eyecatching, so that when you pull it out, your friends go, 'Wow, what is that?' Today, I am proud to introduce just such a phone - the HTC One.
Chou took a minute to note that taking photos is the second thing that people do on their phones, after making phone calls, and that HTC One will be good enough to replace your standard camera. He continued "it is the one phone you will need, it is the one camera you will need".
HTC's flagship One X device sports a 4.7-inch screen, as well as NVIDIA's Tegra 3 system-on-a-chip, in the LTE-powered models, it will feature a Qualcomm chip. Chou says "HTC One is a speed and performance beast", and that it is. HTC One will come in different sizes and flavors, including a thinner HTC One S that sports a 4.3-inch screen and the HTC One V that is set to be aimed at the broader mass-market audience.
"In the coming months", AT&T will carry the HTC One X, with T-Mobile being the U.S. launch partner for HTC One S this spring. Chou stated that the new phone sports improved software and optics, and a custom image-processing chip. HTC One X also has the unique ability to take video and shoot pictures at the same time.
One of its stand out features is that it can take a picture within 0.7 seconds, which is usually the time it takes people to react to something they see. The camera can also autofocus in 0.2 seconds, and can keep taking pictures as long as you hold down the shutter. Chou says:
"You will not miss another shot. You can keep them all, or pick a favorite. "It is literally faster than the blink of an eye".