Steam suffers worldwide failure over the weekend, runs out of... steam
Valve experiences worldwide failure of Steam over the weekend, a failure of a datacenter UPS is to b.

Published Mon, Feb 13 2012 11:21 PM CST
|
Updated Tue, Nov 3 2020 12:29 PM CST
Valve's Steam has had quite the press lately, last year they announced Steam Guard, which featured increased security for gamers, but in November of last year, we reported that Steam confirmed they had been hacked. This was after the Steam Forums went down for "maintenance".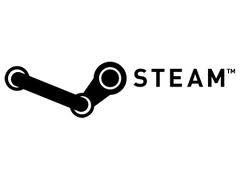 This year, Valve released Steam for Mobile, which was a step in a different direction, and then just a few days ago confirmed that last year's hack was actually worse than previously thought. So as you can see, they're having a hard time. Those hard times got worse over the weekend when Steam suffered a worldwide failure, leaving users unable to play games, as well as taking down the Steam user forum and various associated websites.
There were, of course, claims that Steam was under attack once again from hackers, but it turned out that it was actually a failure of their central datacenters uninterruptible power supply (UPS) system. An engineer posted on Steam's forums yesterday saying:
Our data centre's uninterruptable power supplies experienced a power failure. The power is back on now and we're working to get service restored as quickly as possible.
About two hours after this, another Valve employee posted saying:
We are up and running at a normal user load. There are a couple of lingering issues which we will continue to work on until they are sorted.
Let's hope from now on in, 2012 is a great year for Steam. Maybe all of this negative happenings for Valve means that the positive to come from it is... Half-Life 3? *grin*
Related Tags