Google have whipped out their [Google] wallet and are paying more than $120 million for construction projects at their Mountain View HQ, including work on a series of new or previously secret hardware testing labs, that are hinting at Google expanding interest in making consumer objects to combat rivals Apple, Microsoft, and more.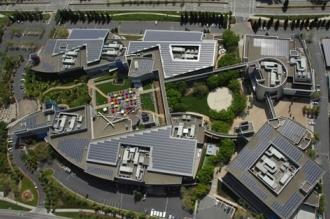 Included in these new secret labs, is a reported new secret consumer product under the brand name "@home", that is said to wireless stream music or data to other household devices. Google are also said to be modifying a lab for their "Project X", which seems to involve precision optical technology and be part of the secret technology projects that Google co-founder, Sergey Brin is heading.
The biggest project in this expansion is said to be a "Google Experience Center", which is at the core of the Googleplex. The 120,000-square-foot center is said to be a kind of private museum for Google's most importan clients and partners, where they plan to "to share visionary ideas, and explore new ways of working" with up to 900 VIPs and other important guests.
I'd love to have a tour through these new facilities, it sounds super exciting. I really just want a pair of those Intersect glasses (Chuck fans, unite!). Well, not Intersect glasses, but Google's augmented reality glasses. Give me a few pairs of those, thanks!