Google have just updated YouTube for Google TV, where they say it is "making it faster and easier to find great content". By doing so, they've added YouTube channel pages, which gives you more control of your experience.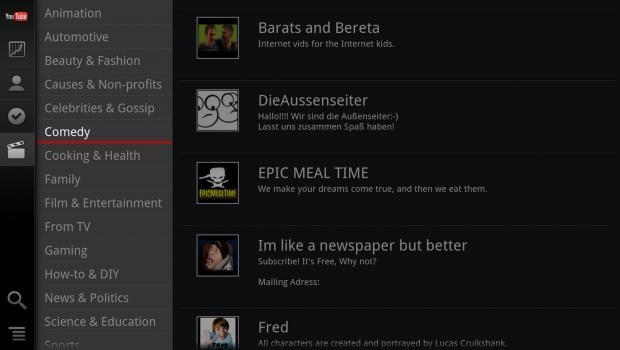 The update is available on the Android Market, and after its updated, you should see some pretty big improvements. First up, the app works faster with smoother navigation, which goes toward that 'better experience' they want you to have. Secondly, Google have added a new feature called "Discover". Discover lets you browse YouTube channels by categories.
This means you could be looking for a comedy, cooking content, or the latest news, making it easier to search through categories versus running a search and hoping for the best. Google have also updated the YouTube app with new channel pages. Now you can navigate through playlists and videos in your favorite channels, as well as having the ability to subscribe to channels directly from the YouTube app with just a simple click.
Google have also baked in improvements to allow even more interaction with your favorite YouTube channels. You can now see related videos and more videos from the same user by pressing the up or down arrows on your remote.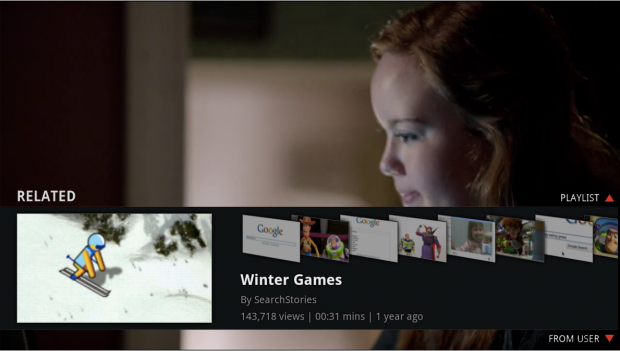 If you've found a video you like, you can press the up and down arrows on the remote to find the Info screen, where you can give the video a thumbs up, or add it to one of your YouTube playlists, or finally, leave the YouTube community a comment.