I'm a huge fan of the Bourne trilogy, which starred the always great Matt Damon. If you didn't know, they're restarting the Bourne movies, with a new cool action guy. Jeremy Renner. You might remember him from The Hurt Locker, and most recently, Mission Impossible: Ghost Protocol.
Renner also stars in the upcoming The Avengers, as Hawkeye. Anyway, the trailer to The Bourne Legacy is here and boy does it look like a great tease. We don't see much of the movie, but what is shown, looks good. Renner looks like he's in top form, and there should be the usual twists, turns and all-out action that Bourne movies are famous for.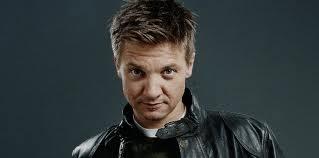 Some people are disappointed that Matt Damon isn't returning to a role he made himself famous for, but for me, I really don't mind. I see the Bourne movies like the Bond movies, continue the theme, make it a great action movie and I don't care. Renner should replace Damon quite nicely.