Motorola want 2.25% of Apple's mobile sales for their 3G patent use
Motorola want 2.25% of Apple's mobile sales as they use a Motorola 3G patent.

Published Tue, Feb 7 2012 2:23 AM CST
|
Updated Tue, Nov 3 2020 12:29 PM CST
Motorola have been stirring up some problems for Apple in Germany, where they won an injunction on iCloud and also enforced a previous ruling where it requires Apple to pull some iPhone mobiles from stores in Germany. The sales ban last just hours, after which Apple managed to win a suspension later in the day.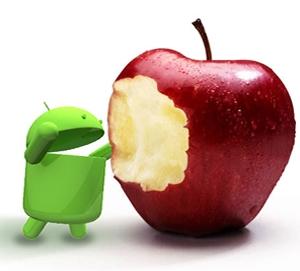 New details have emerged from the battle between Motorola and Apple, where they've said that Motorola Mobility's legal complaints against Apple, want 2.25-percent of Apple's sales of wireless devices in exchange for a patent license covering Motorola's intellectual property. If Motorola wins this, they could receive $2.1 billion in retroactive fees from iPhone revenues dating back to 2007, which amount to a slither under $93 billion. This is before factoring in 3G iPad sales.
Which patent do Motorola have a grip over Apple on? Its 3G/UMTS patent, has recently been declared essential in implementing open industry standards and because of that, Motorola must license it under FRAND (fair, reasonable and non-discriminatory) terms to any competitor that requires it.
Apple has denied the fee, and is now filing motions to obtain information from other handset vendors such as Nokia, HTC, LG, and Sony Ericsson to find out what sort of royalty fees they're paying to Motorola. If Apple proves that Motorola are abusing its FRAND patents, then it could throw Motorola into an anti-trust investigation with the European Commission.
Related Tags