The rumor mill is going crazy at the moment with news on Microsoft's upcoming next-generation Xbox console. A games industry source has told Kotaku that the next-generation Xbox will have support for Blu-ray, expanding its disc capacity for games from DVD's 9GB to between 25 and 50GB of data.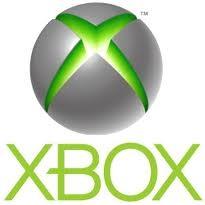 A "reliable source" of Kotaku's has also stated that Microsoft intend on incorporating some form of anti-used game system as part of the next-gen Xbox. At the moment it's not clear whether this would not allow you to install a copy of a friends' game, that they've already used, on your console. If so, this would stop the renting of games, second-hand sales, and more.
Another hot rumor is that the the next Xbox will ship with the next-gen Kinect, which would sport an on-board processor, which was originally intended for the Kinect, but didn't make it into the final design. A Microsoft rep told Kotaku:
As an innovator we're always thinking about what is next and how we can push the boundaries of technology like we did with Kinect. We believe the key to extending the lifespan of a console is not just about the console hardware, but about the games and entertainment experiences being delivered to consumers. Beyond that we don't comment on rumors or speculation.