Kodak files for chapter 11 bankruptcy protection
Kodak takes last picture, files for chapter 11 bankruptcy protection.

Published Fri, Jan 20 2012 12:29 AM CST
|
Updated Tue, Nov 3 2020 12:29 PM CST
Eastman Kodak, the 133-year-old iconic American company that invented the handheld camera, have filed for Chapter 11 bankruptcy protection. After years of losing profits, and responding slowly to the ever-changing market, bankruptcy seems to be their only way out.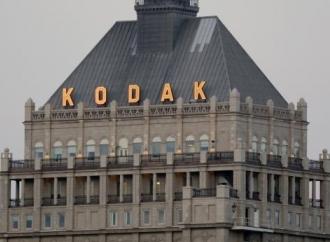 The move follows a long-term restructuring plan by chairman and CEO Antonio Perez, where since 2003, Kodak have closed 13 manufacturing plans, cut its worth force from 145,000 down to 17,000. 15 years ago, Kodak were valued at around $31 billion, its current value? Just $150 million.
Perez has said:
The Board of Directors and the entire senior management team unanimously believe that this is a necessary step and the right thing to do for the future of Kodak. Our goal is to maximize value for stakeholders, including our employees, retirees, creditors, and pension trustees. We are also committed to working with our valued customers.
Kodak have received financial help from Citigroup, where it secured an 18-month, $950 million in funding they received to keep them operating through bankruptcy when it ends in 2013.
Perez adds:
Chapter 11 gives us the best opportunities to maximize the value in two critical parts of our technology portfolio: our digital capture patents, which are essential for a wide range of mobile and other consumer electronic devices that capture digital images and have generated over $3 billion of licensing revenues since 2003; and our breakthrough printing and deposition technologies, which give Kodak a competitive advantage in our growing digital businesses.
Related Tags