ASRock have just announced today the 2012 Global OC Competition with Furturemark. This new worldwide competition requires those who wish to participate to submit their highest 3DMark 11 Physics Test score by overclocking their CPU.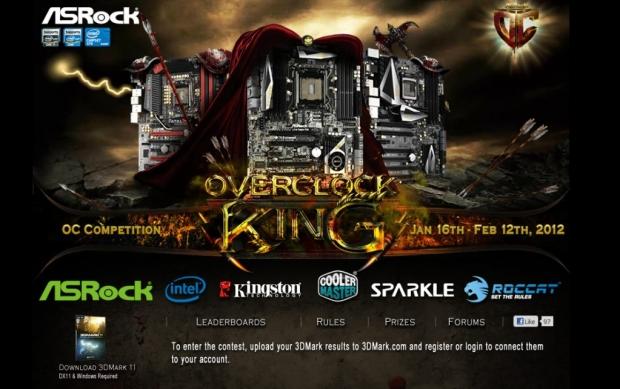 Of course, there are restrictions. All entries require the use of an ASRock Sandy Bridge, or Sandy Bridge-E motherboard and Intel 2nd Generation Core processors, or Intel Core i7 Extreme processors. Participates also need to upload their 3DMark 11 Physics Test score to 3DMark.com and then get the chance to win the top prize which is a very cool $3,000. Total prize pool is $13,0000, which makes it one of the largest OC tournaments in recently years.
There are two separate events: Sandy Bridge and Sandy Bridge-E platforms. The scores will be reviewed on a weekly basis, and will be awarded with the prize of US$650 and US$1,000, respectively. There will be four weeks to submit the results, with the participant who submits the highest score in those four weeks deemed the final champion for each group respectively. The final champion in the Sandy Bridge-E platform will be awarded with the prize worth US$3,000, whilst the Sandy Bridge platform contest will win a final prize worth US$2,000.
Get cracking, overclockers. For more infromation on the ASRock Global OC Competition, check out the following sites:
https://www.asrock.com/microsite/oc/