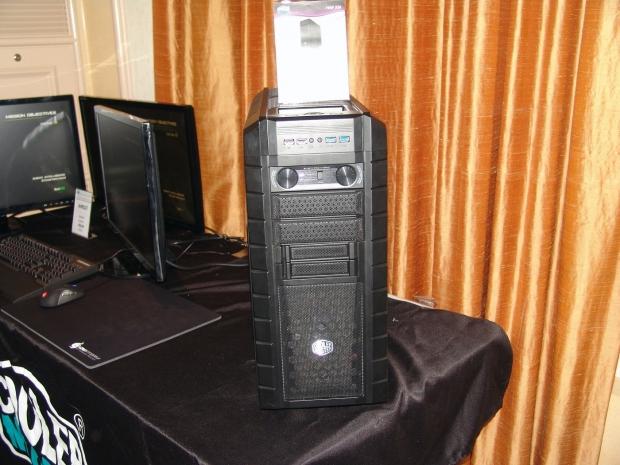 CES 2012 - From the front of this mid tower version of the HAF X, Cooler Master wanted to offer all of the things that made the HAF X a success, but wanted to offer mid-tower buyers a similar offering. The front the HAF XM keeps a lot of the styling cues that the HAF X offered such as the full mesh front, three optical drive bays, and two hot swap drive bays just below it.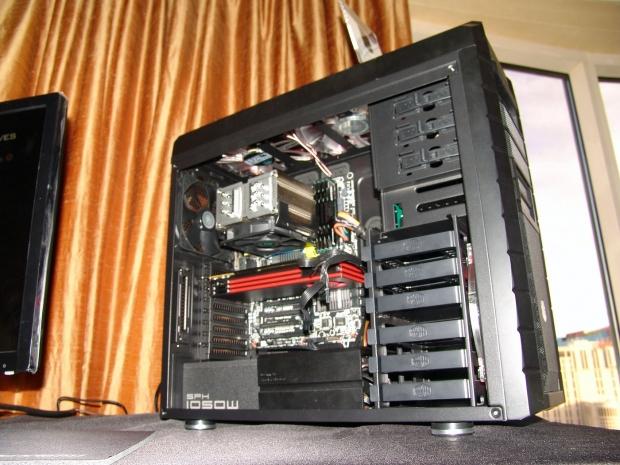 The HAF XM will ship with a trio of 200mm fans, one in the front and two in the top. The top two can be removed to allow for a slim triple 120mm radiator, but does offer more room in the top cover for those who don't mind a little modding for the fittings to pass through the top of this chassis if a thicker radiator is a must. You also will find removable hard drive bays which can hold an addition six storage drives, and the back, under the 120mm exhaust fan, offers eight expansion slots for those Quad-Fire or Quad-SLI users.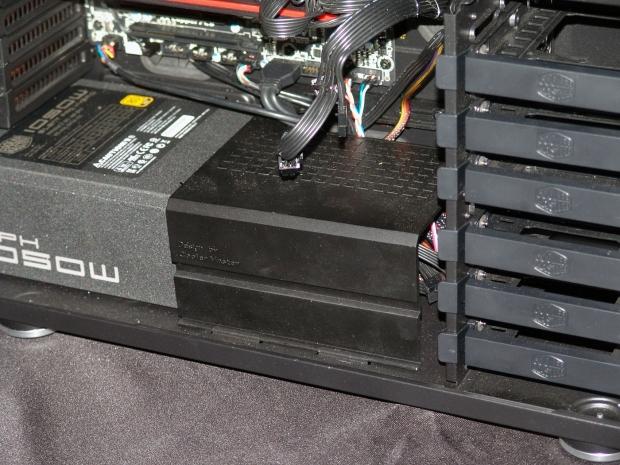 One feature that users raved about in the original HAF X was the PSU wiring cover to keep a clean look on the inside as the mass of PSU wiring gets routed into the back side of the motherboard tray. That handy little cover is also going to be in the HAF XM to offer users the same cleanliness that the HAF X owners already enjoy having.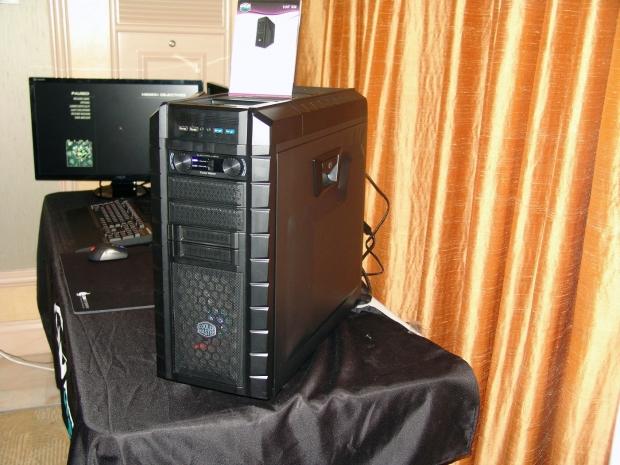 As this specific HAF XM is a pre-release version, I was told the handle on the rear panel will be removed and will use thumbscrews. The handle will be on the left side panel, but I was told it potentially blocks room needed for wiring and CM is planning to remove it for that reason.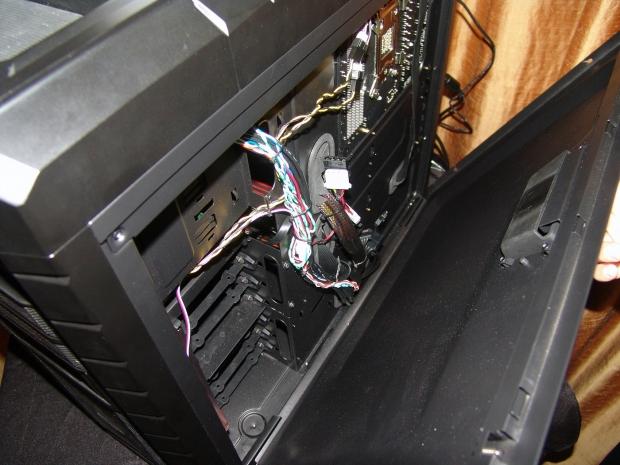 Once the panel was released I could see exactly what they were talking about. While most users could likely work around this bulky handle, the size of it does block quite a bit of space that would be used for wiring if one was to add water cooling to the top of the chassis. To top it all off, I do believe I was told this chassis will release at $139.99, which in my opinion is a fair and fitting price tag for what is offered in this mid tower chassis. As for this moment, I have to sit idle and wait for further development until we will see the review of this chassis on TweakTown!