Mad Catz Pro Circuit Game controller, mod your own controller
Modular controllers are here thanks to Mad Catz and their Pro Circuit Game Controller.

Published Wed, Jan 11 2012 11:25 PM CST
|
Updated Tue, Nov 3 2020 12:30 PM CST
CES 2012: Mad Catz have just introduced a very interesting looking console controller. Enter the Mad Catz officially-licensed Major League Gaming (MLG) Pro Circuit controller for the Xbox 360. How is this different to any other controllers, you ask? Well, Mad Catz teamed up with Major League Gaming for one, and second, they engineered a high-end Xbox 360 gaming controller that must be not just seen, but used in order to appreciate.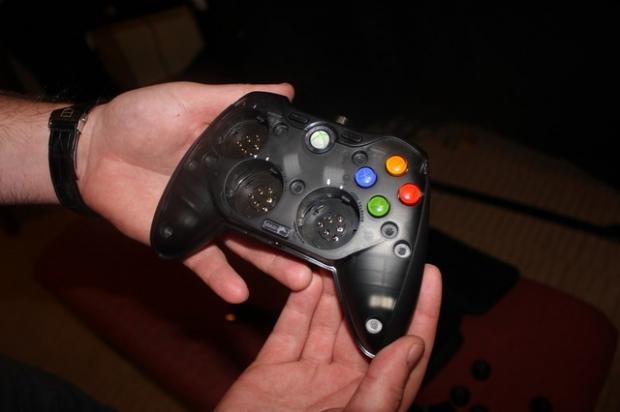 It sports slip-deterring rubberized grips, a robust braided cable, and just looks beautiful. One thing that Mad Catz have changed up is that the directional pad and thumb sticks are, wait for it, modular. You can rip these puppies out and swap them around! If you like your Xbox 360-style controller, keep it as is. If you like the PlayStation 3-style (where the thumb sticks are side-by-side), then pull them out and change it. Feel like a cool kid? Well, keep it custom and do it your own way.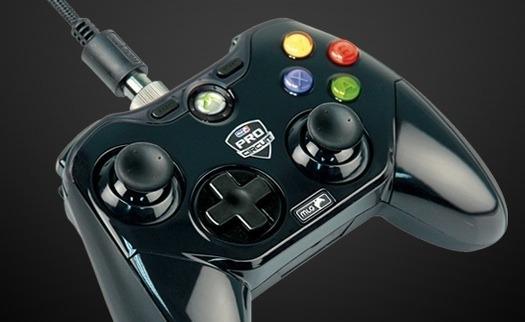 Not only are the ProModule components swappable, but Mad Catz sell ProModule kits (sold seperately) which provide all sorts of different colors, tensions, lengths and textures. As well as that, removable top and side faceplates are available in both matte and glossy finishes, right out of the box. Additionally, the MLG Pro Circuit Controller even comes with a ProCase, so you can throw you controller, accessories, cover and cable all into the bag and run out the door to your pro-gaming competition, or just a friends house.
Related Tags