MSI's prototype GUS II - external graphics for laptops, thanks to Thunderbolt
MSI tap Thunderbolt for external graphics, show off GUS II prototype at CES.

Published Wed, Jan 11 2012 7:03 PM CST
|
Updated Wed, Mar 10 2021 1:19 PM CST
CES 2012: Something that has been needed for a while is external graphics for notebooks, but bandwidth has always been an issue. How do you solve this? Well, if you're MSI, you wait until Thunderbolt hits, wait until CES and then show it off in person.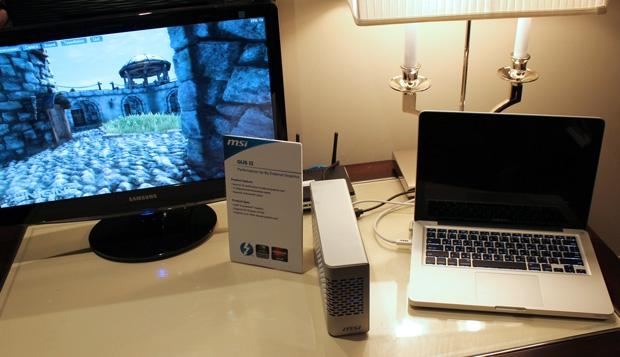 MSI showed off "GUS II", which is a prototype at this stage and was hooked up to a MacBook Pro. GUS II had a Radeon HD 5770 rocking inside, and was rendering the Unigine Heaven demo, driving an external display. Better yet, MSI says that GUS II supports double-wise PCI-Express x16 graphics cards, with power consumption up to 150W. This is the most power available from a single PCIe slot, plus one 6-pin power connector.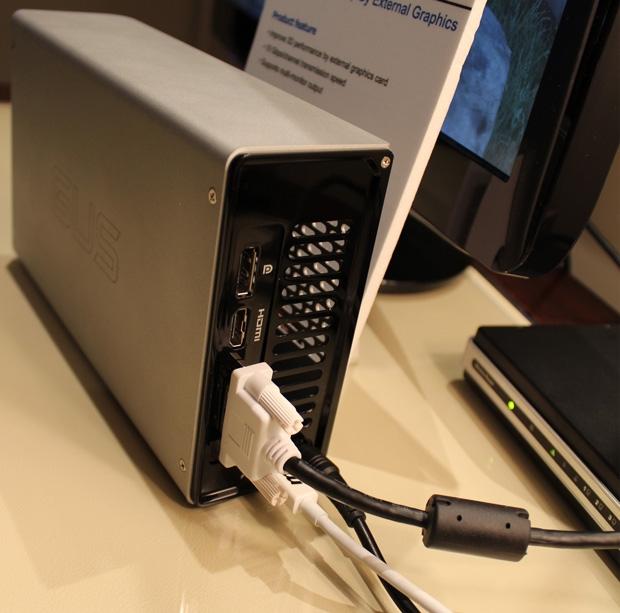 Pricing and availability are, as usual, not known at this time. But, with Intel's 22nm Ivy Bridge processors, we could see Thunderbolt pulled into the mainstream and then we could see a sudden rush of external graphics. This means notebooks could be sold with integrated graphics and if you wanted any more GPU juice out of them, you could tap some Thunderbolt-powered external graphics.
Related Tags