Intel says 75 Ultrabooks will arrive in 2012, 50% of them will be 14- and 15-inch screens
75-plus Ultrabooks are set to hit in 2012, Intel guarantees it.

Published Wed, Jan 11 2012 12:09 AM CST
|
Updated Tue, Nov 3 2020 12:30 PM CST
CES 2012: Intel had quite a few announcements at CES 2012, and one of them was from Intel PC chief Mooly Eden where he says that so far, there are 75-plus Ultrabooks set to launch this year. Yes, more than 75 different Ultrabooks!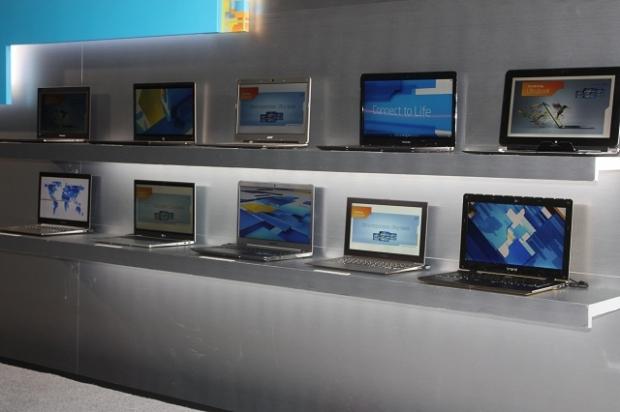 Out of these 75, 50-percent of them will sport 14- and 15-inch displays. This is a move to take some of those customers away from buying an Apple MacBook Air, as they'll be just as, if not more thin, light and inexpensive than their fruit-logo'd counterparts.
On top of this, Intel is kick starting one of their biggest marketing campaigns for the Ultrabooks. This new marketing campaign has been dubbed "A New Era in Computing". This will be Intel's biggest marketing campaign since 2003, so you can see they mean business. They haven't planned a launch this large since they introduced Centrino chips for Wi-Fi-capable laptops eight years ago.
Intel also stated that they will also team up with Nuance Communications, where they'll create voice recognition technology for Ultrabooks based on Nuance's Dragon voice command technology. The news just doesn't stop flowing from Intel, it seems.
Related Tags