CES 2012 - So as Jen-Hsun Huang gets into the gaming segment of their CES press conference, a FPS is loaded, and the camera for the big screen moves over to a couple of guys off to the side of the stage are connected via LAN, but it seems there are three actual players!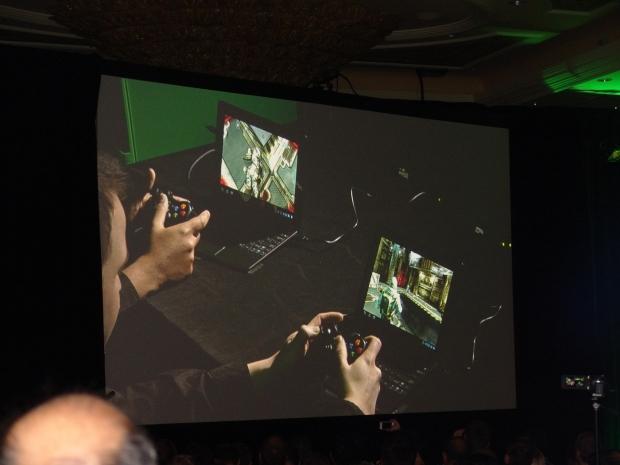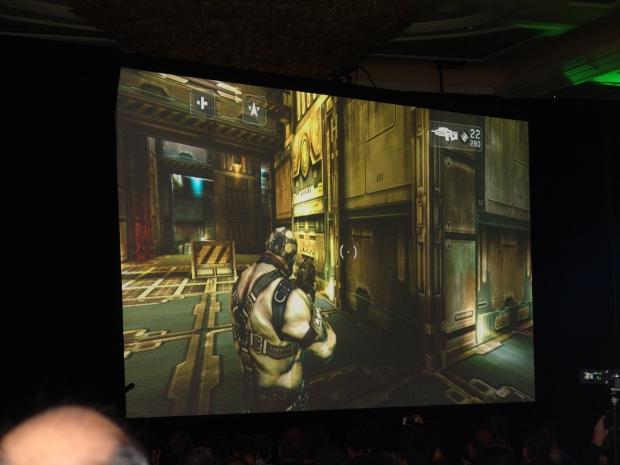 As the discussion continues, Jen-Hsun Huang starts talking smack to the two individuals, and asks them why are you getting hit so much, who is doing all that damage, who is doing all the PWN'ing on this match? While this is going on, the large screen was showing the odd man out's view of his screen, and the player in question was handing out punishment with little damage to his own character.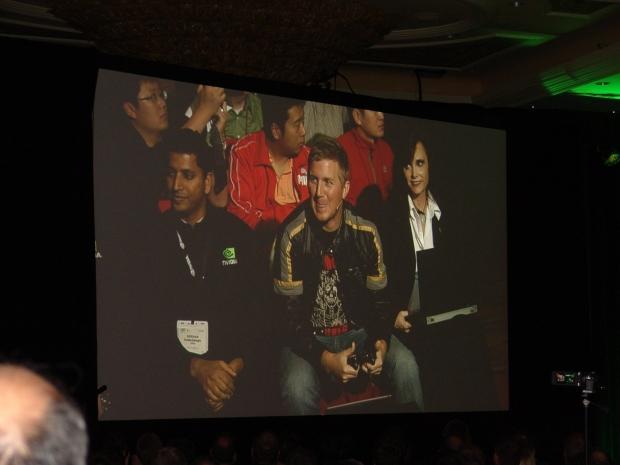 A few seconds later Jen-Hsun Huang spills the beans and informs the audience that he has enlisted the help of the World's top FPS gamer, Jonathan "Fatal1ty" Wendel! As you can see he was sitting in the audience with a lady holding his tablet as he delivered the pain to the other two LAN combatants.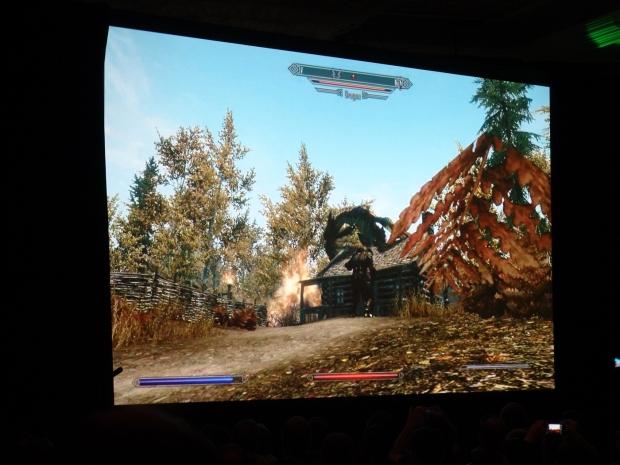 One other cool thing about the time with Fatal1ty is when they brought him on stage. With the use of Splashtop on the Asus Transformer Prime, they booted Bethesda's latest title and even were able to take his level 27 character through a bit of dragon slaying in Skyrim. Of course it needed a base system to run from initially, but in the end, Fatal1ty discusses how flawless the feel and gameplay experience is with these devices.
To be honest, I was sort of loathing the Ghetto Blaster feel of the original tablets, since they were essentially oversized phones. Today Jen-Hsun Huang and Fatal1ty have changed my mind and elightened me with the potential of the new Tegra 3, quad-core based tablets that I now find to be something I am stashing pennies for, so I can get one of these little power houses myself!