Anonymous hack US think tank, use stolen credit cards to make Christmas donations
Anonymous hacks Stratfor, uses stolen credit card data to make Christmas donations.

Published Mon, Dec 26 2011 4:23 AM CST
|
Updated Tue, Nov 3 2020 12:30 PM CST
Anonymous don't rest during the holidays like most people, they've donned their Santa hats and hacked their way into thousands of credit card numbers and other personal information belonging to clients of a U.S.-based security think tank, Stratfor.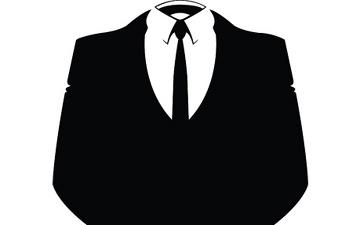 One of the hackers said their goal was to take the funds from individuals' accounts to give away as Christmas donations. Anonymous boasted of stealing Stratfor's confidential client list, which includes entities including Apple, the U.S. Air Force, and even where Dexter Morgan works, the Miami Police Department. They mined it for more than 4,000 credit card numbers, passwords and home addresses.
Stratfor is an Austin, Texas-based company which provides political, economic and military analysis to help clients reduce risk, according to their YouTube page. They charge subscribers for its reports and analysis, which are delivered through the web, e-mail and videos.
Anonymous said via Twitter "Not so private and secret anymore?", promising future Christmas-inspired attacks on a long list of targets. They also said that the list they had already posted was a small slice of the 20)GB worth of loot they took from Stratfor, and have promised more leaks. Anonymous said they were able to get credit card details in part because Stratfor didn't even encrypt them. If this is true, this would be a major embarrassment to any security-related company.
Stratfor's vice president of intelligence, Fred Burton, said that the company had reported the intrusion to law enforcement and was working with them on the investigation.
Related Tags