Windows 8 will feature built-in password manager
Windows 8 will include built-in password manager, syncs between computers.

Published Sun, Dec 18 2011 11:26 PM CST
|
Updated Tue, Nov 3 2020 12:30 PM CST
Password management and security is something that confuses a lot of people, and Microsoft are hoping to change that. A new feature that will be included in their next OS will allow users to put an unlimited number of individual passwords behind one master password, and then sync them across all other Windows 8-based machines they use.
The Live ID password is all you'll need, so for the multiple websites you use, you can set very complicated passwords for them, in the case you get hacked and your credentials are stolen, your entire digital life isn't ripped away from you. Windows 8 will automatically enter your login information when visiting a saved website.
There are similar services and apps available that do this, examples are 1Password and LastPass, but being built into the OS is a much better option. What if your Windows Live ID is stolen or lost somehow? That's fine. Microsoft are including a bunch of safety features into Windows 8 that are designed to detect compromise and limit account usage until you can recover it.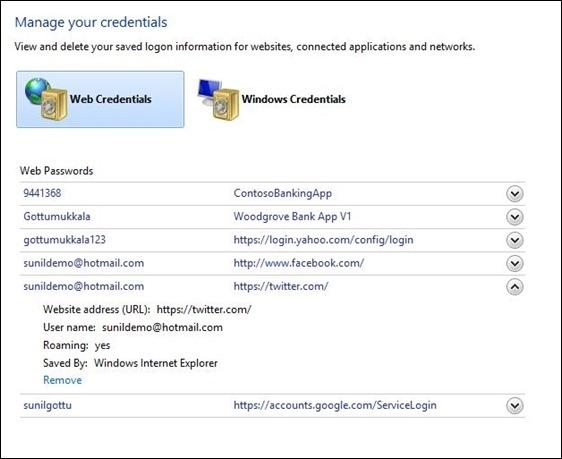 In the case of this happening, you can have a conformation code sent to your mobile phone or e-mailed to you. Microsoft will also offer a number of "convenience" sign-in methods such as Picture Password and biometrics.
Related Tags