Intel finally accepts USB 3.0 into their heart, chipsets, will become a standard
Upcoming Ivy Bridge 7-Series chipset and other Intel chipsets have achieved USB 3.0 certification.

Published Sat, Dec 17 2011 5:29 AM CST
|
Updated Tue, Nov 3 2020 12:30 PM CST
The USB Implementers Forum announced this week that Intel's upcoming "Ivy Bridge" 7-Series Chipset, and other Intel chipsets, have achieved, finally, USB 3.0 certification. Intel's Ivy Bridge silicon, which is due to ship in Q2 2012, will have USB 3.0 as a standard feature, for the first time ever. At the moment, it has only been made available on select notebooks and desktops, and requires chips from AMD, or additional chips from NEC, and others.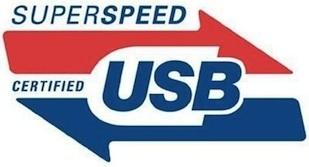 General Manager of Intel's Chipset and SoC IP Group, Ahmad Zaidi, said in a statement:
SuperSpeed USB certification...helps ensure interoperability and backward compatibility within the broad USB ecosystem.
Analysts believe that once USB 3.0 has been baked into Intel's chipset, it will made the standard universal as it can be offered on virtually any PC. Brian O'Rourke, research director for In-Stat, has said:
Intel's integration of SuperSpeed USB into its upcoming core logic chipset is critical because it allows cost-conscious PC (makers) to offer the technology at a very competitive price point. Additionally, SuperSpeed USB adoption in PCs is leading to broad adoption in PC peripherals, consumer electronics, and mobile devices.
Related Tags