Hitachi-LG price fixing update: three executives will face jail time
Three executives from Hitachi-LG will face jail time over price fixing.

Published Thu, Dec 15 2011 1:27 AM CST
|
Updated Tue, Nov 3 2020 12:30 PM CST
Three Hitachi-LG Data Storage (HLDS) workers, Young Keun Park, Sang Hun Kim and Sik "Daniel" Hur will face jail time after pleading guilty to fixing optical disk drive prices, according to the US Department of Justice. Throughout 2005 to 2009, the three employees suppressed competition by rigging bids for optical disk drives sold to both Dell and HP, in addition to fixing prices for devices sold to Microsoft.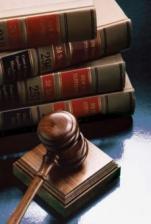 Under the plea agreement, Park and Kim will serve eight months in prison, while Hur will experience seven months in jail. All there will have to pay a $25,000 fine. The three executives will also be charged with multiple violations of the Sherman Act, which covers antitrust and anticompetitive activities. Each count of the Sherman Act comes with a statutory fine of up to $1 million, (and more if the damages are large enough), and up to 10-years behind bars.
This is the first ruling against individual workers, but is the second round of charges against the join Hitachi-LG venture. Last month, HLDS itself pleaded guilty to 14 counts of violating federal antitrust laws between the June 2004 and September 2009. Hitachi-LG were sentenced to pay a $21.1 million fine and is said to be helping the DoJ with its investigation.
DoJ's Sharis Pozen says:
Today's plea agreements demonstrate the Antitrust Division's continued commitment to protect competition in the high tech industry. The division will continue to pursue and prosecute those who participate in bid-rigging and price-fixing conspiracies that harm businesses and consumers in the optical disk drive industry.
Related Tags