RumorTT: ASUS preparing swivel-screen Ultrabook to coincide with Windows 8 launch
RumorTT: ASUS preparing swivel-screen Ultrabook, will arrive with Windows 8 launch.

Published Tue, Dec 13 2011 1:19 AM CST
|
Updated Tue, Nov 3 2020 12:30 PM CST
ASUS are reportedly working on a new ultrabook style laptop where they are said to be baking in a swivel design display that transforms the device into a tablet. Since Windows 8 is much more tablet-friendly, this move would actually be quite the bold move by ASUS. DigiTimes says the device will be unveiled at 2012 Computex in Taipei, Taiwan, and might hit retail shelves in time for the launch of Windows 8 next September.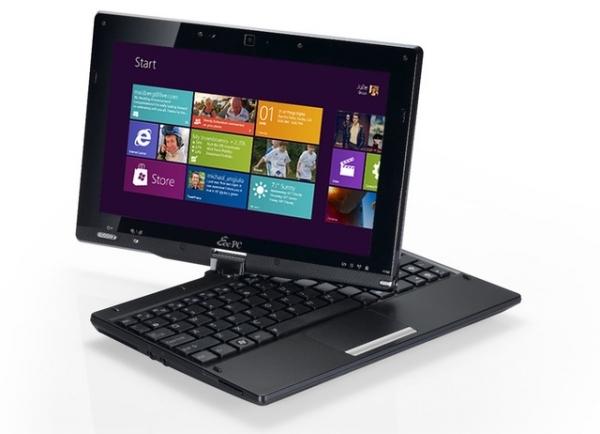 ASUS have been here before, with their Eee PC T91 netbook (as pictured above) in 2009. The device did not sell that well, but with tablets being more popular than ever, and Windows 8 having the OS build a tablet UI directly into the OS itself, it could really work.
There has, to this day, not been a device that could do both. Apple have the iPad and their MacBook range, but nothing that can do both. I personally own a 2011 17-inch MacBook Pro and I've wished for a long time now that I could disconnect my 17-inch display and use it like a big iPad. If ASUS can pull this off, I can tell you now, I'll be all over that in a heartbeat. I can see it now, it'll be called Asus Ultrabot or similar, in line with their "Transformer" line of products. You heard it here first, folks! I call Ultrabot from here on out.
Related Tags