Bioware is making... wait for it... Command & Conquer Generals 2, Frostbite 2-powered
Bioware are making Frostbite 2-powered Command & Conquer Generals 2.

Published Sun, Dec 11 2011 5:07 PM CST
|
Updated Tue, Nov 3 2020 12:30 PM CST
OK, let me collect myself here. Bioware, check. Frostbite 2-powered, check. Command & Conquer, check. PC-only, check. That's all I need to say, enjoy and goodbye. But really, At the VGA 2011 awards, it was announced that Bioware are making an RTS, they have an RTS studio under their label.
Announced, was Command & Conquer Generals 2, which will be powered by the same engine that drives Battlefield 3, Frostbite 2. It will be PC-only, but excites me more than I can express through my keyboard with Dr Ray saying:
We're bringing BioWare's vision for emotionally engaging gameplay and great attention to quality to the strategy genre and the Command & Conquer franchise. I am excited to welcome BioWare Victory to our label. They are a great addition and the team is working hard to make sure Generals 2 truly immerses and engages players into this intense, gritty, modern war experience.
Executive Producer Jon Van Caneghem backs him up with: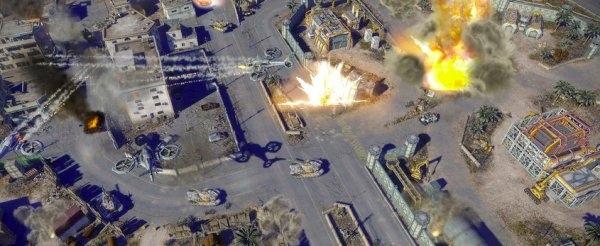 With Generals 2, we are bringing the Command & Conquer franchise back to its roots, blending strategic gameplay with fast-paced action - all set in visually stunning theaters of war powered by Frostbite 2.
I'm now officially over-the-moon excited about this news, wow, wow, WOW.
Related Tags