Skyrim 1.3 patch is out, Kinect play with Skyrim is also shown off
Skyrim 1.3 patch goes live, lots of improvements and talk of another patch, too.

Published Fri, Dec 9 2011 12:24 AM CST
|
Updated Tue, Nov 3 2020 12:30 PM CST
Bethesda have been very quick on patching their dragon-slaying, you-can-do-everything RPG, Elder Scrolls V: Skyrim. They've released Patch 1.3 which brings general stability improvements, optimized performance for Intel's Core 2 Duo processors and resolves the following problems: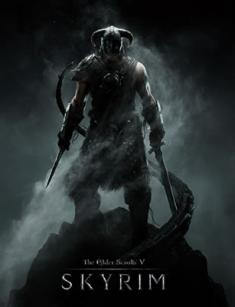 Fixed Radiant Story incorrectly filling certain roles
Fixed magic resistances not calculating properly
Fixed issue with placing books on bookshelves inside player purchased homes
Fixed dragon animation issues with saving and loading
Fixed Y-look input to scale correctly with framerate
The fun doesn't stop there, though. Bethesda have also discussed another incoming patch coming next week which brings support for 4GB Turning (Large Address Aware). This let's Skyrim address up to 4GB of memory instead of the current cap of 2GB.
This ends our "official" Skyrim news, and onto something very, very cool. YouTube user KinectFAAST has uploaded a video of himself playing Skyrim with Microsoft's Kinect motion-based system. In the video below, you can see him using a combination of both physical gestures and voice commands, with FAAST and VAC, respectively.
He can swing his arm to swing his sword, while his left arm controls his shield or point of view. Other movements allow him to sheath his weapon, activate objects, move around at various speeds, crouch, jump and so on. Voice controls are my favorite part, where he can navigate menus with just a voice command. For example, saying "hello" to an NPC starts a conversation. He can instantly pull up spells and heal himself just by the power of his voice.
I have just one thing to say - if a single man can do this, imagine what the power of a company like Bethesda, Valve or DICE could do. Imagine next-gen gaming with full voice and gesture-based controls. This video makes me believe in an amazing future of gaming.
Related Tags