Michael Bay in talks to direct Transformers 4
Transformers 4 is coming, but will Michael Bay direct?

Published Wed, Dec 7 2011 7:23 PM CST
|
Updated Tue, Nov 3 2020 12:30 PM CST
Michael Bay did say he was done with Transformers after Dark of the Moon, the third outing in franchise. Shia LeBeouf has said the same thing multiple times, but the old saying goes "money talks," and I'm sure a lot of the green has been waved under Bay's nose.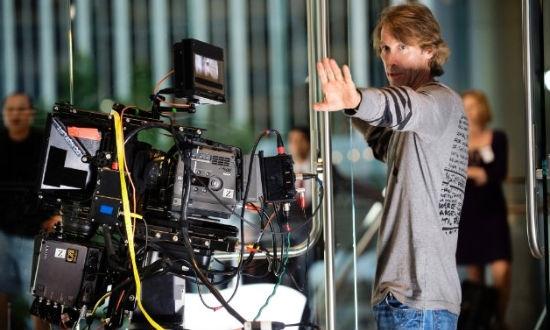 Bay's next movie is a "low budget" flick called "Pain and Gain," after which would leave him open to direct a fourth Transformers movie in late 2012. Bay has had a long-held desire to make Pain and Gain and is reportedly one of the major road blocks in a fourth Transformer movie being made. If a deal is finalized, Pain and Gain will begin filming early next year to keep Bay happy, and then get him back behind the camera for Transformers 4 directly after Pain and Gain.
Bay has made a comment or two regarding another Transformers movie, he was quoted at the grand opening of Transformers: The Ride:
We're talking about it, but there's nothing right now. I'm going to do a tiny movie first, then we'll talk about it, if I potentially do it.
Vulture had the jump on this news, and they give some thoughts on what they think Transformers 4 will be about:
...the details of the next cyborg saga are being kept secret, but we're told that it is definitely not a prequel, and that it will delve deeper into Transformers canon to mine older characters and lore.
But, we all know that story isn't the most precious gem of the Transformers movies, so storylines do not really bother me. Michael Bay has also given a quote about the news on his website, where he says:
Right now I'm not decided on Transformers 4...Studio's are passing rumors but I'm not sure what I'm doing? I know I'm going to do Pain and Gain early spring but that's it for right now. I'm leaving all my options on the table. I've got several Studio meetings in the next two weeks.
I'm guessing by "I'm leaving all my options on the table," means "I want to see how much Paramount and Dreamworks will give me on the back-end profits of T4". If I were Bay, I'd be asking for 25- to 35-percent of profits on the long term. Up-front fee of something like $30 million, and maybe 20-percent of the profits from the film. That would be nice.
Related Tags