Xbox 360 Dashboard goes Metro tomorrow
New Xbox 360 Dashboard launches tomorrow, Metro is looking swish.

Published Mon, Dec 5 2011 4:14 AM CST
|
Updated Tue, Nov 3 2020 12:30 PM CST
We knew it was coming, but wow has the time gone by fast. Tomorrow is the day Microsoft's new Metro-powered UI theme for the Xbox 360 goes live. Kinect is still a central part of the update, where users can now speak naturally to the Xbox, this will change the way a family or household uses the Xbox, instead of a clunky controller to navigate menus and such, a simple voice command is all that's required.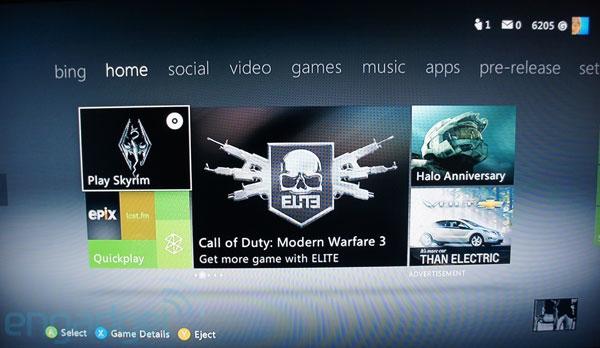 Let's say you want to run a search, if you're Kinect-powered, you could just say "Xbox: Bing, 'Fast and the Furious'", the results will show all of the content that matches the searched criteria across games, music, video and other categories.
The new Metro styling is instantly recognizable to anyone who has played with or owns a Windows Phone. This format will also be taken across to Windows 8. Microsoft are also trying to make the Xbox a set-top box, and is set to have a fair amount of live TV and movies on offer with companies such as Verizon FiOS, YouTube, HBO GO and Xfinity On Demand, TMZ, UFC, Wal-Mart's Vudu service and others lending a hand.
If you'd like to get your eyes dirty, then take a look at Engadget's review of the Xbox 360 Dashboard update (Fall 2011). It covers pretty much everything you'll need to know about the Metro-inspired update.
Related Tags