Christian Bale is done with Batman, filming complete
Christian Bale hangs up the Batman outfit, has finished filming Batman - The Dark Knight Rises.

Published Mon, Nov 28 2011 12:24 AM CST
|
Updated Tue, Nov 3 2020 12:30 PM CST
Christian Bale's stint as the masked crusader, Batman, is finished. The filming of Batman - The Dark Knight Rises has wrapped, and while speaking to the Philippine Daily Enquirer, Bale said: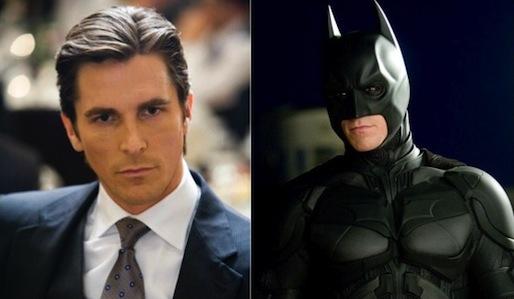 I wrapped a few days ago so that will be the last time I'm taking that cowl off. I believe that the whole production wrapped yesterday, so it's all done. Everything's finished. It's me and Chris - that will be the end of that Batman era.
Bale also had a few quotes on his new cast mates, Anne Hathaway as Catwoman, Tom Hardy as Bane and Joseph Gordon-Levitt (a personal fave of mine) as policeman John Blake. He said about Anne Hathaway:
When Chris watched the screen test, he agreed that Anne did a wonderful job. In many ways, she has the hardest job. There are a number of people who feel that the Catwoman role has been defined previously. So, I always saw Anne's role as being the toughest job of any of us. In my case, I've stopped referencing outside sources. I now reference Chris' own world of Batman as a guide to what I will continue doing.
On Tom Hardy:
[A] phenomenal actor. I like working with him a great deal. He goes the whole hog. I know that Bane has been seen in movies before. But, in my eyes, Tom is essentially creating Bane for the first time so there's great freedom for him to be able to do so.
And on Joseph Gordon-Levitt:
Joseph is a very intriguing guy. I would see Joseph's performances in other films while we were filming. He's somebody who truly seems to love acting. He's a good, smart guy. He did a very good job in the movie.
Related Tags