Personally, I think we're at the edge of where we'll see more performance from CPUs as games become more reliant on GPUs, console ports and better coding. Why would we require 12-cores at 4GHz each? When will it end?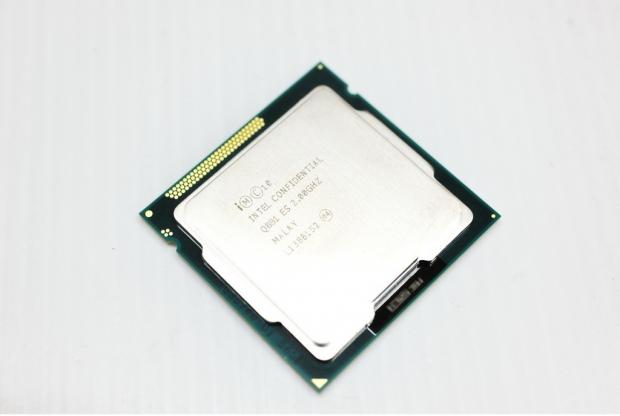 Well, Intel's Ivy Bridge is the next step for Intel, coming spring 2012. Chinese website Coolaler has gotten their mits on an engineering sample of Intel's 22nm-based Ivy Bridge platform. They've scored a quad-core chip, and have some screenshots of CPU-Z and Task Manager (without HyperThreading enabled).
AIDA64 Cache & Memory benchmarks have also been run. The chip is a 2GHz sample, with CPU-Z reporting it's running at 2.4GHz thanks to turbo boost (20-percent OC) on a Gigabyte GA-Z68X-UD7-B3 motherboard. What to expect? Roughly the same performance as current Sandy Bridge-based CPUs, but with ramped up northbridge and graphics core.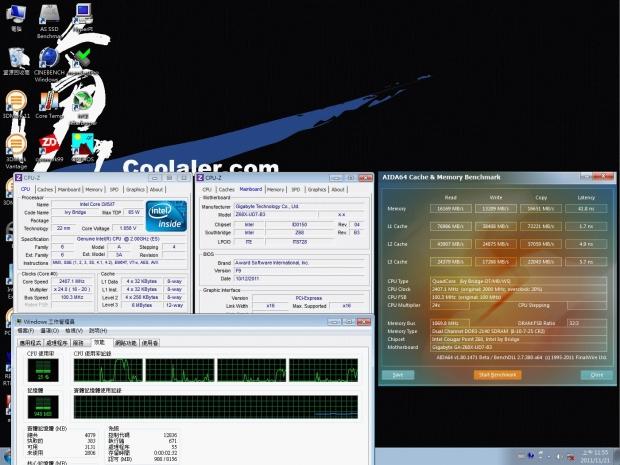 Intel will squeeze more performance from the chip between now and release, but today is just a tease... a glimpse of what Intel are working with now and we should only expect good things from Ivy Bridge when it hits, in-particular, Ultrabooks.